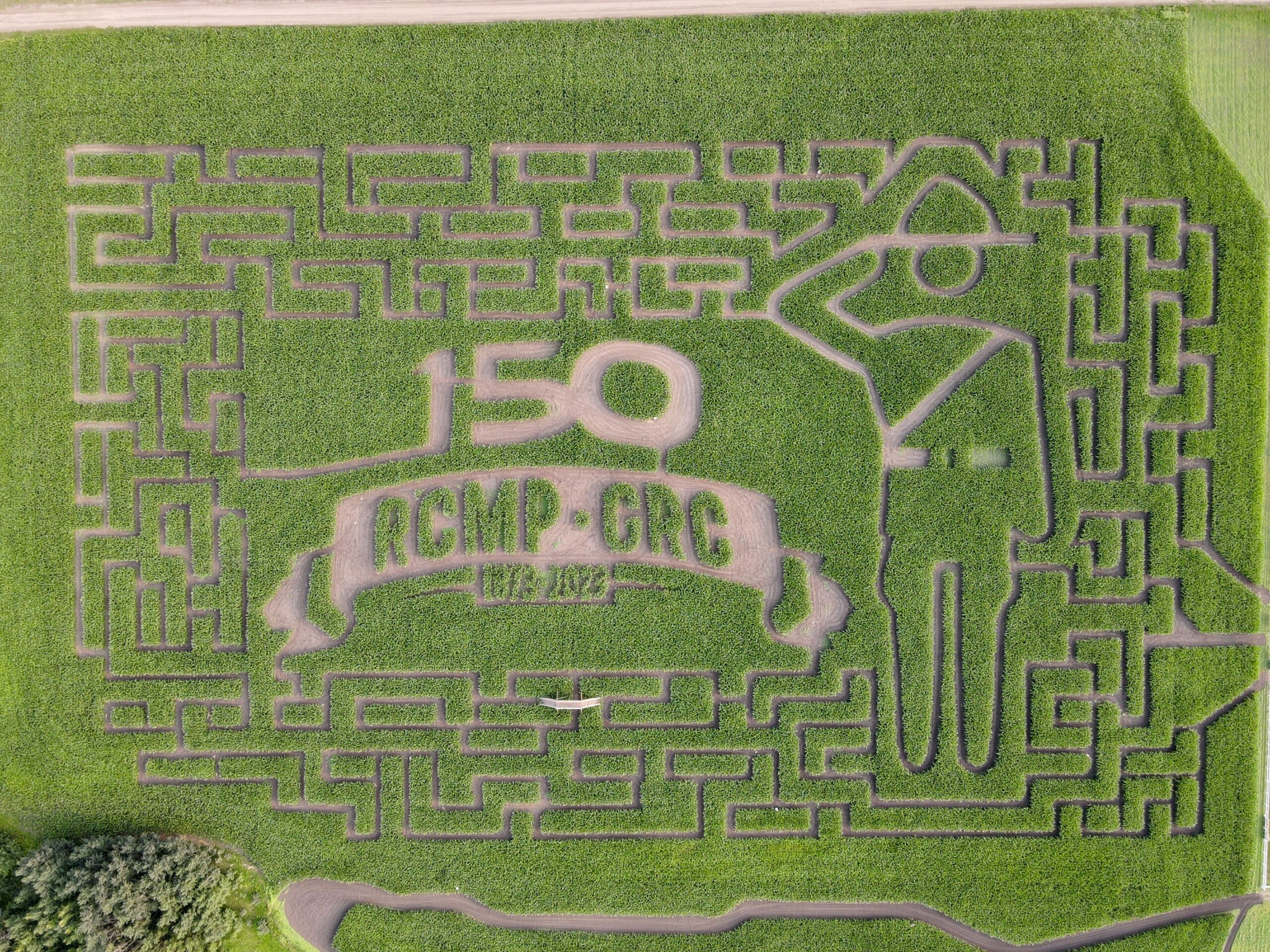 This Years Maze
Each year the Edmonton Corn Maze choses a new design that features an organization, event, or milestone in our community. Designs over the past 22 years have included the Stollery Children's Hospital, Edmonton's Food Bank, the 100th anniversary of Edmonton becoming a city, sports teams such as the Oil Kings and Edmonton Elks, and more.
The 150th anniversary of an organization is a major milestone and we aimed to honour the service and dedication of the RCMP members throughout the years with our choice for this year's design. The Alberta RCMP has expressed to us that the anniversary is an opportunity for their organization to acknowledge its past, reflect on its role in keeping communities safe, and highlight the work they are doing to become a more modern, diverse, and inclusive organization. As visitors make their way through the intricate paths of the maze, they can learn about the various ways in which the RCMP serves and protects our communities across Alberta.
We are committed to moving forward with sensitivity and respect for all members of our community.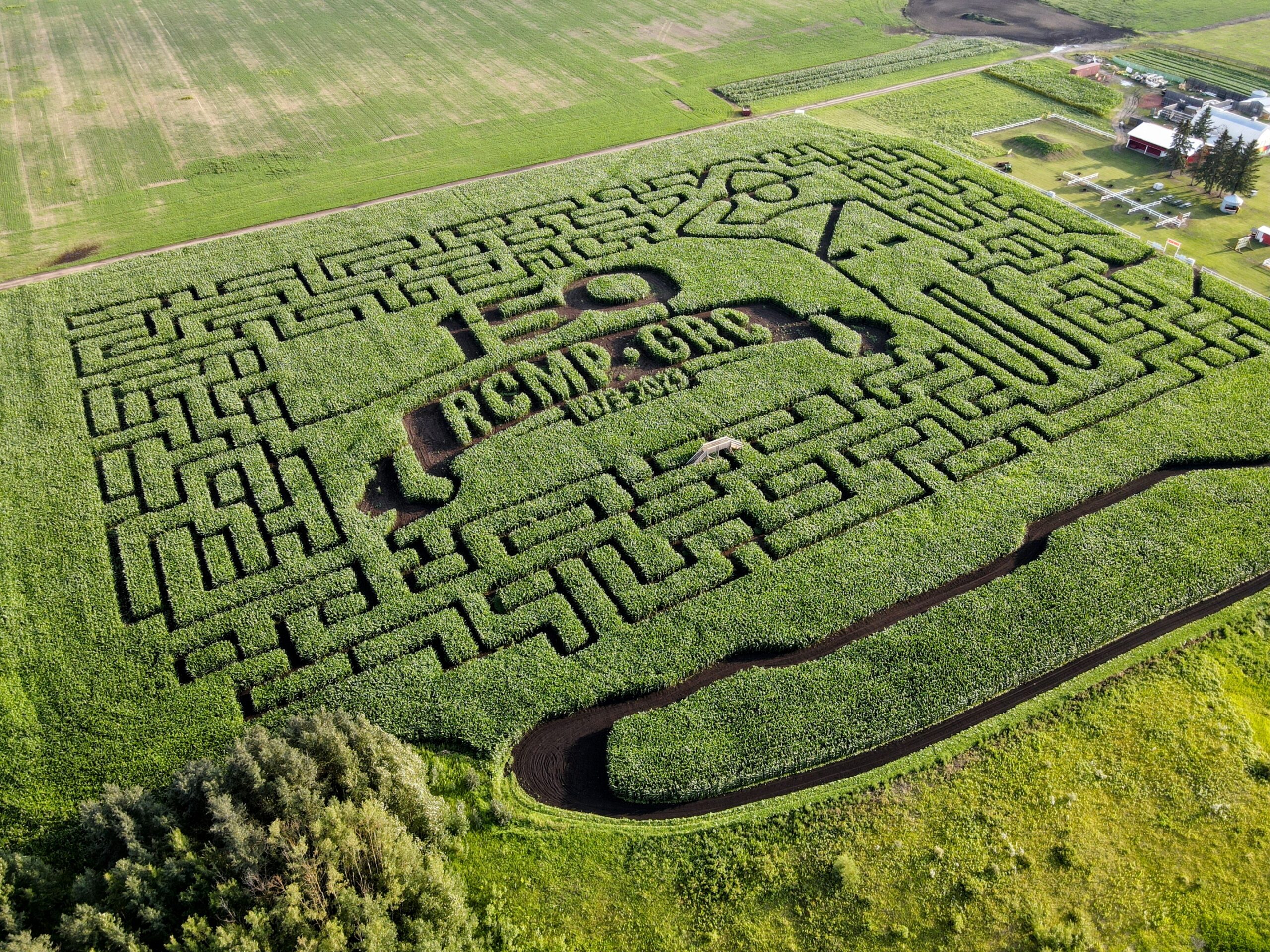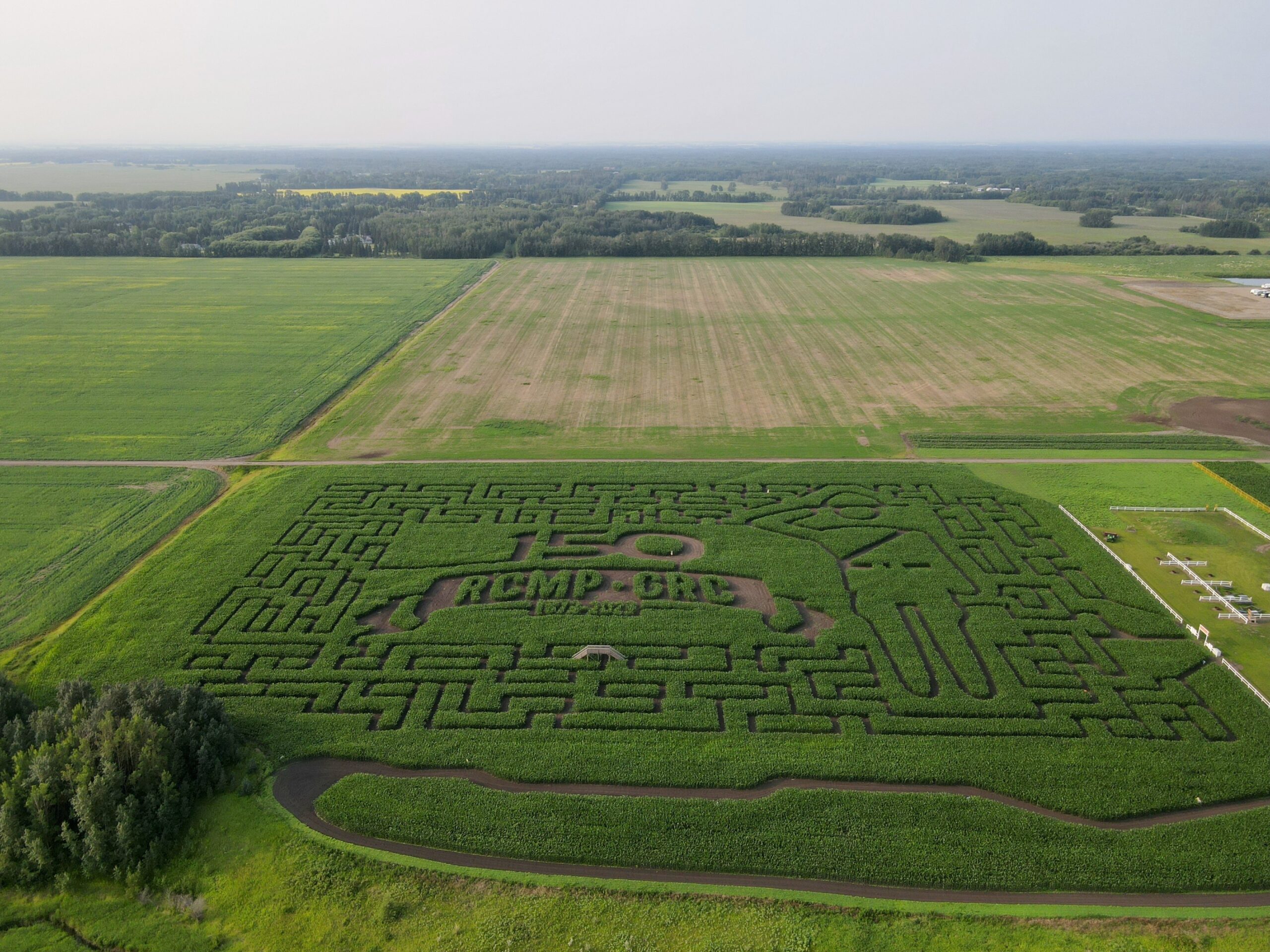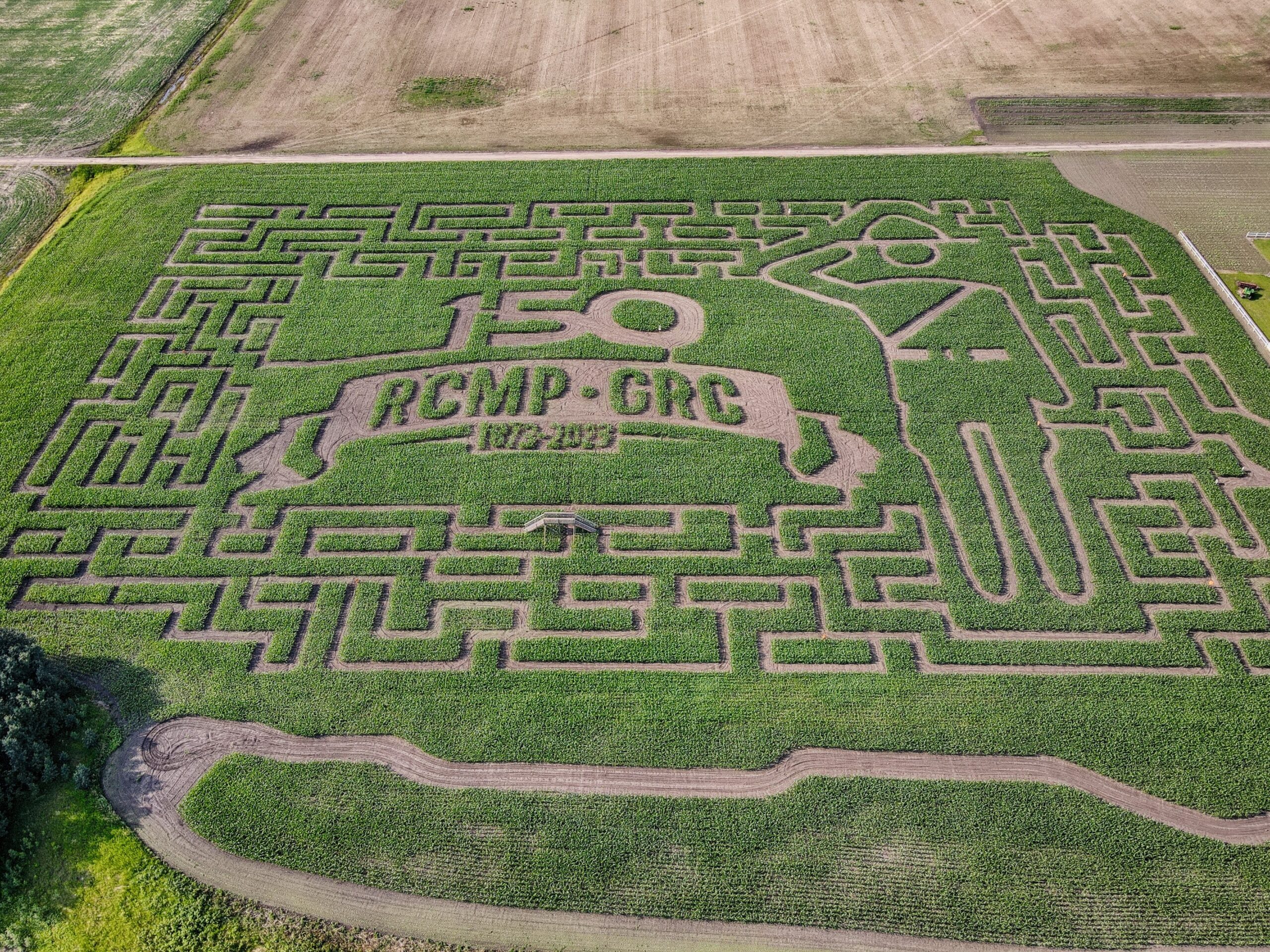 Previous Years
Every year since 2001 we have designed a brand new maze. We try and keep the theme local and fun. Below are all the aerial photos of all our previous maze designs.We are always on the lookout for next season's maze. If you think you have a great idea send us a quick email and we'll let you know what we think!