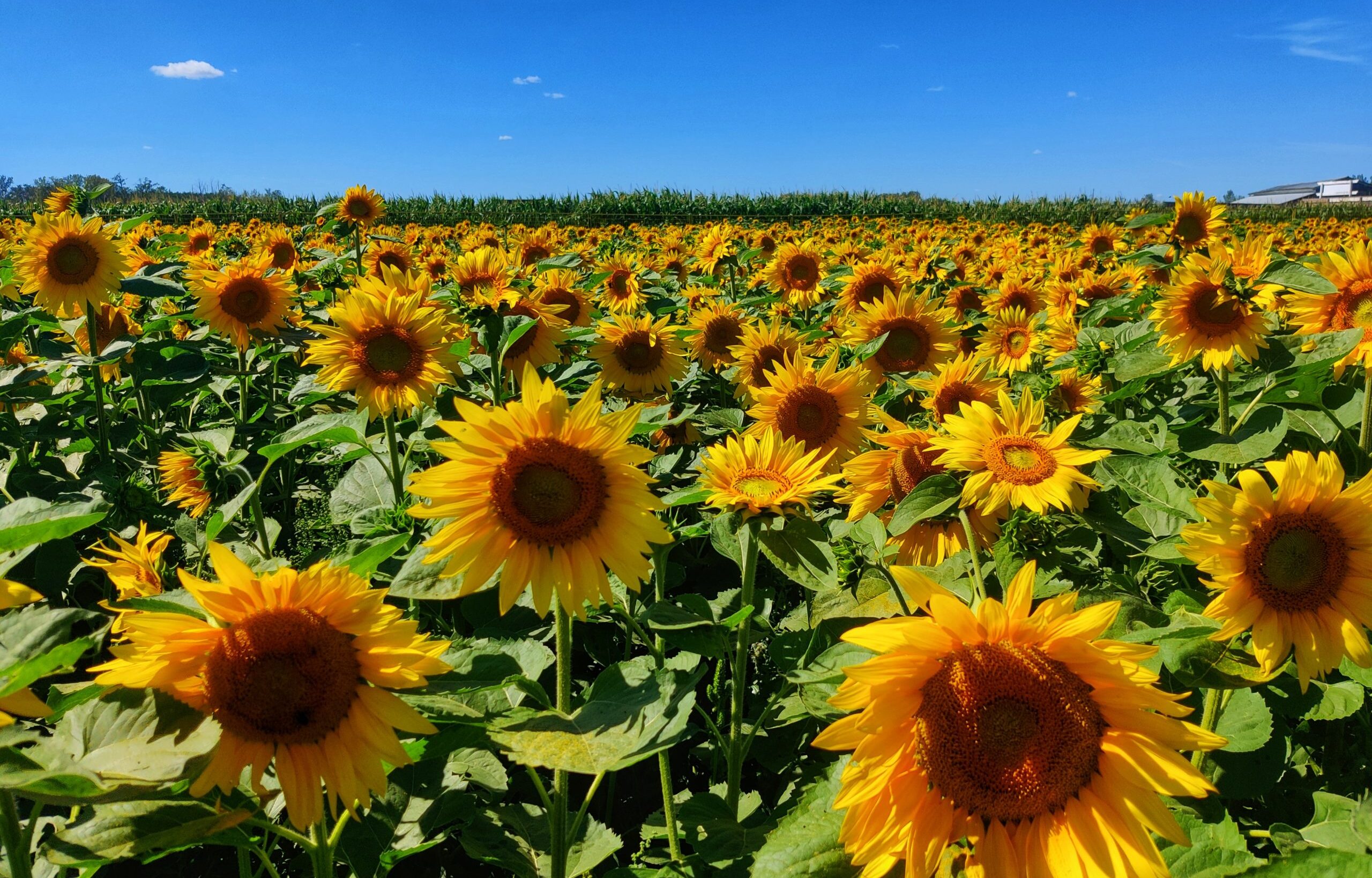 Sunflowers
Starting in early August, our sunflowers begin to bloom, and the blooming period lasts for several weeks, providing a picturesque setting for that perfect #sunflowerselfie.
We are proud to have an abundance of stunning sunflowers, ready for you to enjoy up close and personal. Take your time strolling through this bright and cheery field of flowers, basking in the sunshine and capturing beautiful memories. The sunflower field experience is included in your admission, so you can fully immerse yourself in the beauty of these sunny blooms.

Upick
Take some sunshine home with you. We have blooms available to pick. $1 stem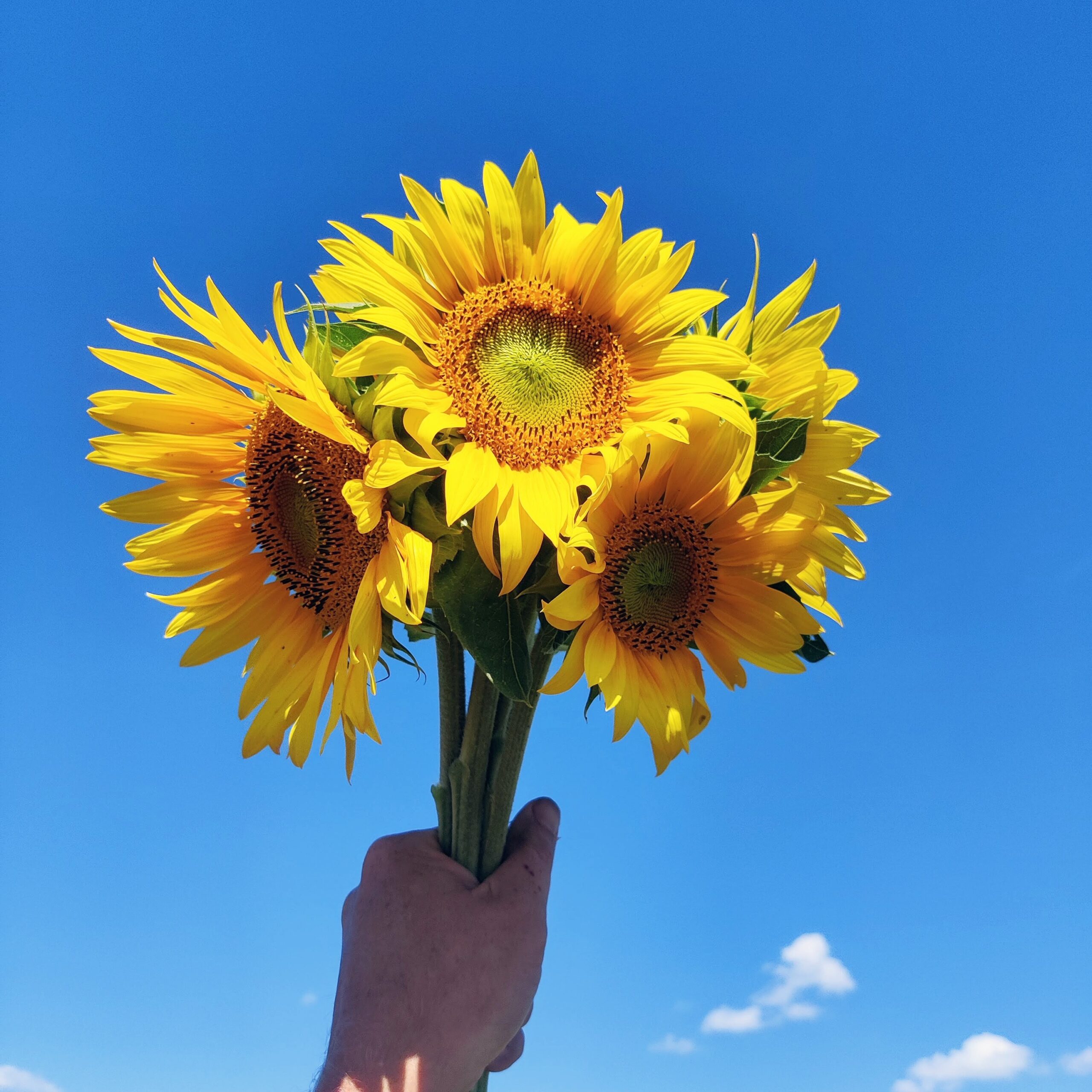 Bloom Status
The sunflower bloom is scheduled to start by the middle of August! Follow along on our social media channels as we will post there leading up to the start.
Admission
Admission to the sunflower fields is included in general admission and is required for everyone who wishes to be onsite.   Weekends tend to get busy.
Photography
Thank you for your interest in taking photos at the Edmonton Corn Maze. We are thrilled that you value our location and what it has to offer for your client's photos. We do ask that you follow a few simple guidelines as you use our facility for your sessions.
Photography is only allowed during operating hours.
Weekdays and evenings are less busy in the Sunflowers.
Admission must be purchased for each person, including the photographer.
Please be respectful of other customers around you so as to not interfere with their experience at the farm.
Drones are NOT allowed.
Photographers may not "mark off" a location for their clients, you must be willing to move around so as to not interfere with our other guests' experience.
All photos must be family-friendly.
If you publish any photos to social media, we ask that you tag the Edmonton Corn Maze to give credit for using our location. If posting on Instagram you may also use the hashtag #yegcornmaze.